Prof. Christos Xenakis is a faculty member of the Department of Digital Systems of the University of Piraeus, Greece, and a member of the Systems Security Laboratory. He is also a steering committee member of the European Cyber Security Challenge (ECSC) and the leader of the Hellenic Cyber Security Team. He is a member of the editorial board of four Thomson Reuters indexed journals: a) Computers & Security Journal of the Elsevier publishing, b) Computer Communications Journal of the Elsevier publishing, c) IET Information Security of the Institute of Engineering and Technology and d) The Computer Journal of the Oxford University Press. His research interests are in the field of systems, networks and applications security. He has authored more than 100 papers in peer-reviewed journals and international conferences.
Stella Tsitsoula is a communications consultant specialised in the Tech and Cybersecurity industry who works with multi-national organisations and universities to help them understand emerging technologies, manage risk and strategise on a future roadmap to thrive in changing times. She also promotes the ECSC events and the national team of the Hellenic Republic. She has her own Communications agency. For more than 25 years she holds senior management positions with extensive experience in media and communications business. Stella Tsitsoula has a B.Sc degree in Electronic Computing Systems Engineering from the Piraeus University of Applied Sciences, a PGCert in Management of Public Relations of the University of Athens and currently enrolled in an MBA program and is Certified ISO 9001 Lead Auditor. She is a member of the Greek Periodical Press Association and International Federation of Journalists. Stella is also a Co-Founder of Women4Cyber Greece, where she leads the team for Communications.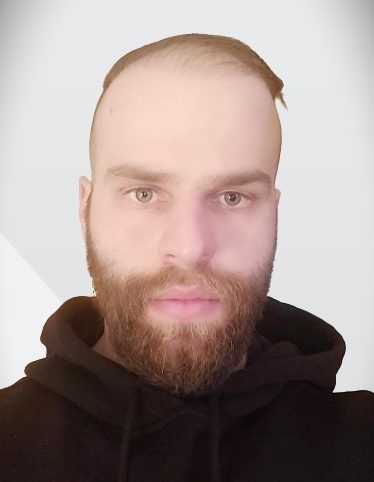 Michalis Takaronis
Team Coach
Associate Research Assistant in System Security Laboratory of the University of Piraeus. Cybersecurity Enthusiast and active CTF player. CTF Challenges Training coordinator.
Associate Research Assistant in System Security Laboratory of the University of Piraeus. A keen interest in cyber security and information security consulting.