The hacking group Lapsus $ is probably behind the attack.
The hacking group Lapsus $ from South America has claimed responsibility for another intrusion. Last Thursday, Ubisoft reported that it had suffered a "cyber security incident" that led to the temporary suspension of some of its games, systems and services. The company did not specify who might have been responsible for the attack, but just a day later, Lapsus $ team said it was taking responsibility.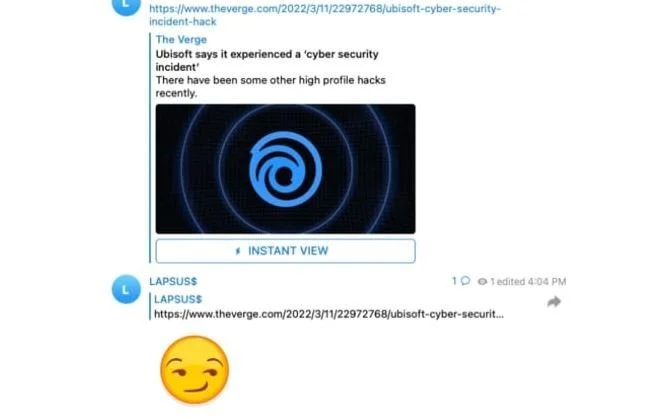 Ubisoft said last Thursday:
Our IT teams work with leading external experts to investigate the issue. We can confirm that all our games and services are working properly and that there is currently no evidence of any user accessing or exposing their personal data as a result of this attack.
The same hacking team also claimed responsibility for obtaining approximately 190GB of data from Samsung. Earlier, Lapsus $ claimed responsibility for the NVIDIA hack that leaked the DLSS source code to the Internet.
Read the whole article at insomnia.gr